Main Content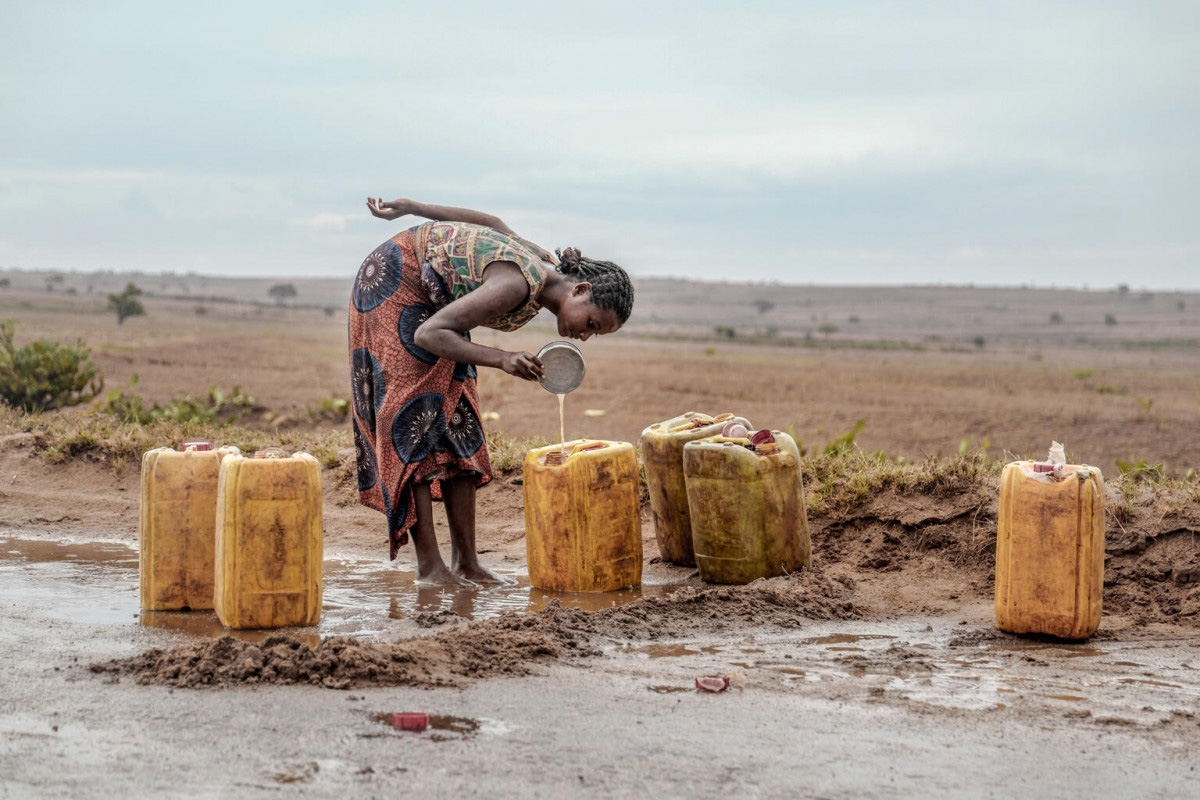 © UNICEF/UN0406739
End Their Search
CLEAN WATER, PROPER SANITATION AND GOOD HYGIENE
for every child.
For children to grow up healthy and happy, they need access to clean water, proper sanitation, and good hygiene. Water, sanitation and hygiene (WASH) are basic human rights, that UNICEF is working to uphold for every child.

In worldwide, 2.2 billion people still lack access to safe drinking water. More than half of the global population does not have access to safe sanitation. In so many places, violent conflicts, natural disasters, and the chain effects of climate change are causing the collapse of public services including water and sanitation systems, fueling the spread of major diseases. Millions of children miss out on an education because they spend hours every day searching and collecting water.

UNICEF is determined to change this.
A gift from you can help us continue saving and improving children's lives with WASH, now and in the future.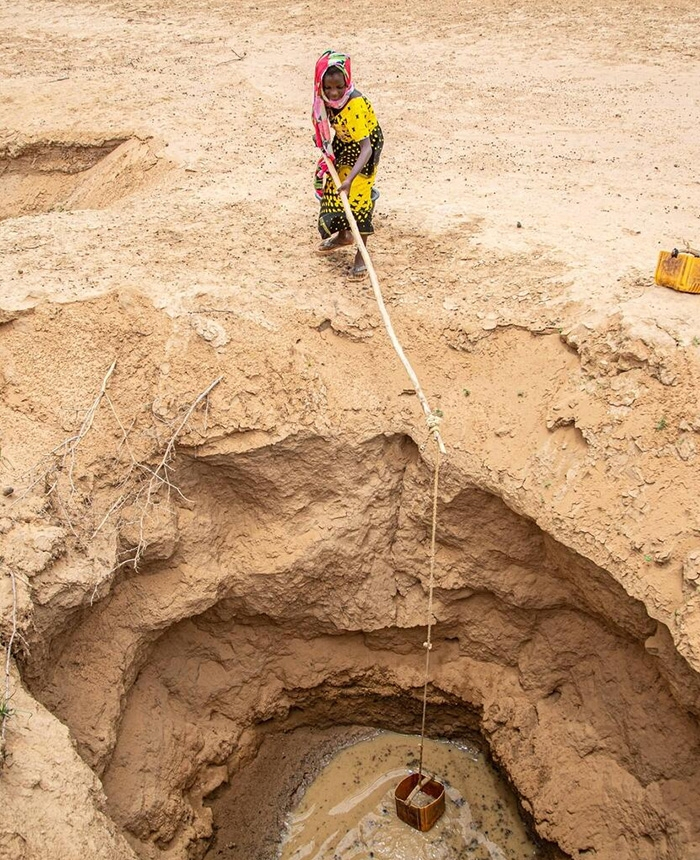 © UNICEF/UN0431961
WASH is children's right
In Mauritania of Africa, because of the lack of water in her village, a 10-year-old girl, and her friends have to fetch water from huge wells dug in the ground. In the heat of the day, she carries 10 to 30 liter basins on their heads to irrigate the market garden. The operation is repeated up to 10 times a day and no school time to attend.
Obviously, vulnerable groups of children, are often the worst affected by lack of proper WASH services. When there aren't proper facilities near their homes, boys and girls have to make long, dangerous journeys, just to go for water. They also can't perform simple practice like hand washing during the attack of diseases in the pandemic. We work to uphold the right of all children to WASH, health and education.
HELP UNICEF REACH MORE CHILDREN
In 2021, UNICEF and partners will worked towards reaching 45 million people providing access of safe water for drinking, cooking and personal hygiene. Responding to the pandemic, UNICEF initiated hygiene programming to prevent human to human transmission, and ensured continuity of essential WASH products and services for countries in needs. We procure supplies for infection prevention and control, and also provide guidance to communities, health-care providers and education practitioners.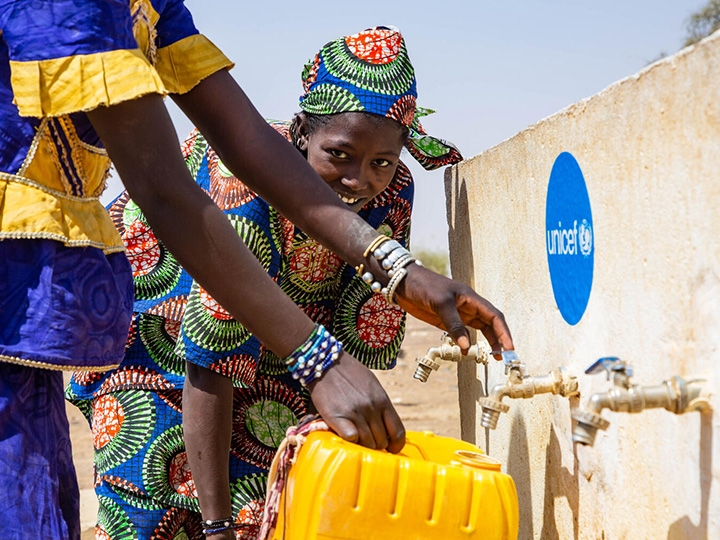 © UNICEF/UN0446232
Humanitarian response
A significant amount of our work occurs in fragile and emergency settings to help prepare for and respond to humanitarian emergencies. This includes transporting water, ensuring it is purified, and constructing toilets in refugee camps and transit centres. We work to construct water and sanitation facilities that outlast the emergency, while providing clear leadership and accountability in humanitarian response.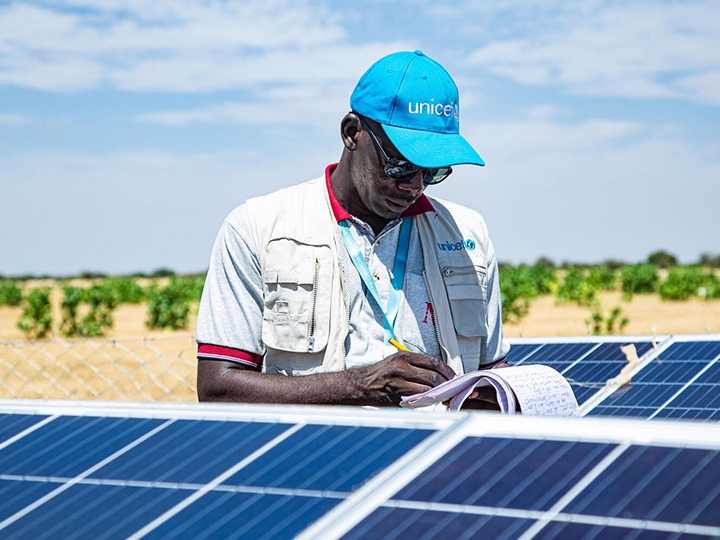 © UNICEF/UN0418616
The Changing Climate
Our planet's climate is changing, causing erratic weather and rising sea levels. The quality and quantity of water, that children rely on for survival, is under threat By 2040, 1 in 4 children will live in areas with extremely high water stress. We help to develop technologies and work with partners to make sure children have access of safe water and are at the heart of climate discussions and decisions. In 2019, UNICEF constructed and rehabilitated over 1,000 solar-powered water systems to address increasing water scarcity.
Help children in crises restore their basic rights to
water, sanitation and hygiene.